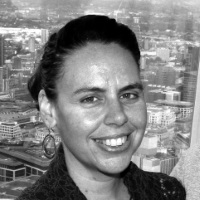 Summary A little about me
I'm a Technical Programme Manager with specialisms in SharePoint, Dynamics 365 and Office 365. My experience covers Project Management, Business Analysis and hands on systems configuration for various systems.
Recently I have been on a 5 year contract, building and designing SharePoint Intranet sites and managing the internal Dynamics 365 CRM system. I have been involved in defining business processes for the company to aid efficiency.
In my previous roles I have worked as a Project Manager and a Business Analyst. I like to understand client's requirements in full and then work out appropriate solutions. Sometimes the most simple solution is the best!
Skills
SharePoint
Dynamics 365
Office 365
Office Applications
Exchequer Accounting Software
HubSpot CRM
PandaDoc
PeopleHR
Training
HTML
CSS
PowerApps
Microsoft Flow
SharePoint Designer
Project management
Functional specification
Technical documentation
Testing
Prince 2
Agile
Internal ISO Process Management
Personal
I have been running my own businesses since 2013. White Line Media Limited was a website and media company. UnionBelle was then set up as a Sole Trader where I cover consulting work, being a children's book author, care home entertainer and singing teacher.

UnionBelle
Recommendations
"Wendy is one of those rare people that is able to take everything in her stride and remain calm, cheerful and unflappable in any circumstances. She has a broad range of skills and experience that allow her to really get to grips with the projects she manages and understand their complexities. Everyone loves working with Wendy; when she is the PM on a project, she makes the life of the team easier though her ability to organise, communicate clearly at all levels, facilitate, and resolve issues, enabling the team to concentrate on their tasks and play to their strengths. It is rare to find someone who can be so tough yet keep customers so happy, and requesting her time and again. As a project manager and resource manager, I cannot recommend Wendy highly enough. Any company would be blessed to have her." - Business Analyst
Courses Training courses
ISO Internal Quality Management
Qualifications Degree
Masters in Aeronautical and Astronautical Engineering from the University of Southampton